CAMPAIGN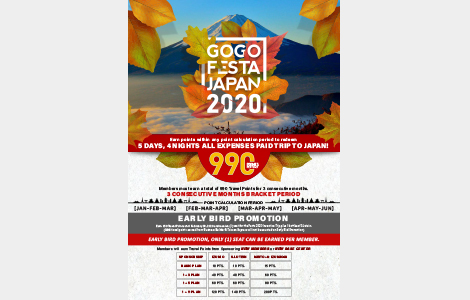 Get ready for our next travel as our annual Festa promotion starts
at the first month of 2020!
5 days and 4 nights of all expense paid trip to Japan and participate
in the Go Go Festa 2020!
Start earning your points now and hit the Early Bird Promotion
to get more downlines to join!
Let's start this year strong and experience the beauty of Japan!