PROMOTION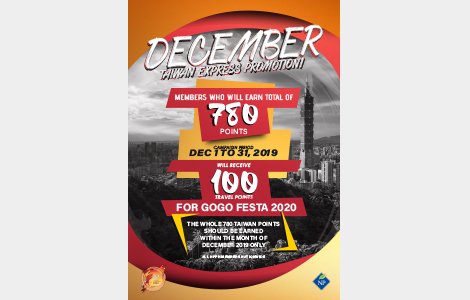 Do you want to explore Taiwan and Japan for free???
Take advantage of this last month of Taiwan Dash Incentive tour Promotion!
Earn 780 Travel points this December and receive an EXTRA 100 TRAVEL POINTS for the next Go Go Festa 2020!
Even new members can achieve!
What are you waiting for? Hit your goals and travel the world!