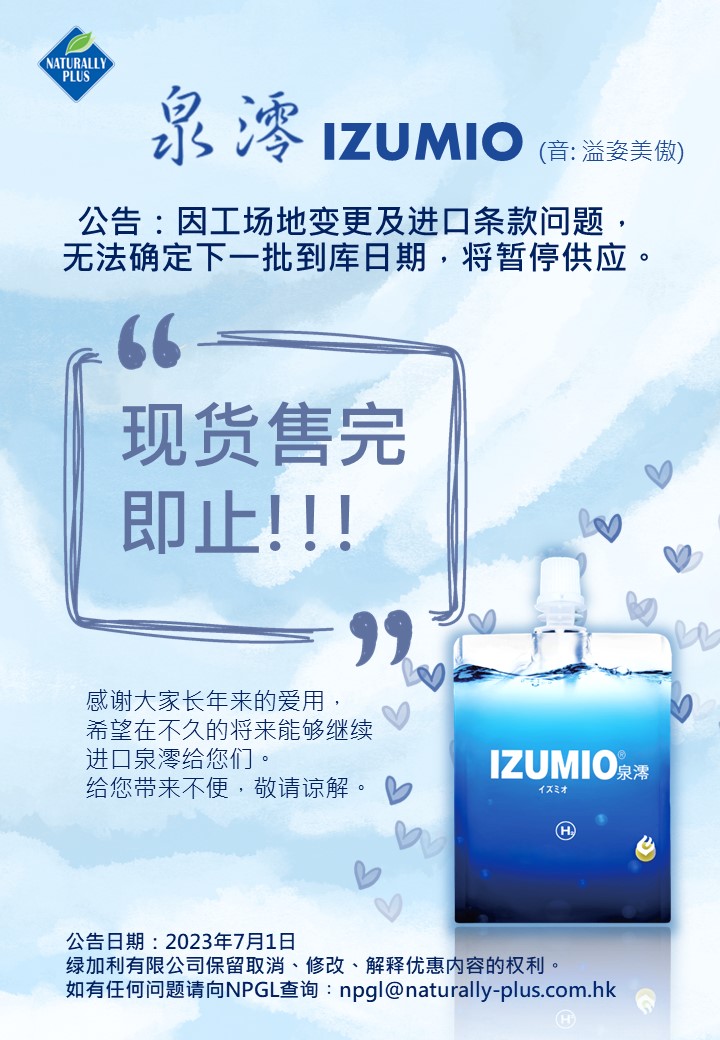 Due to the change of the factory site and the import (China) terms, the date of arrival of the next batch cannot be determined, and the supply will be suspended.
IZUMIO is only available while stocks last!

Thank you for your love over the years,
Hope to continue to import IZUMIO to you in the near future.
Sorry for the incovenience.

If you have any questions about becoming a Naturally Plus distributor, please contact us at 【Contact Form】.
One of our representatives will reply as soon as possible.

【CONTACT US】http://www.naturally-plus.com/gl/en/others/contact/
【Business Hour】09:30am~06: 30 pm
【Business Day】Weekdays
※Closed on Saturdays, Sundays and public holidays (Based on Hong Kong's calendar)